Increasing Demand and Impact of Digital Commerce in Pharma Industry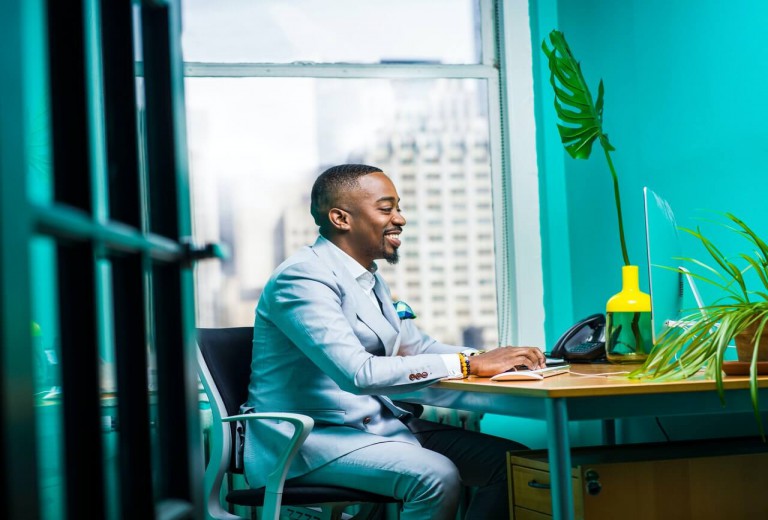 Digital Commerce has become immensely popular in the past few years. With the increased convenience and security in transactions, consumers are more willing than ever to use the internet to purchase goods and services.  
One sector of the economy that has been really influenced by this shift is Healthcare. Advancing technology, digital commerce included, is giving rise to innovative medical applications such as telemedicine, online pharmacies, remote medical consultation/ teleconsultation, etc.
In this article we will go over some of the key areas that are currently being impacted by digital commerce in the Healthcare Industry:


Online Shopping
Digital Commerce is changing the way consumers purchase healthcare products: now they are able to browse and order the products online and have them delivered right to their doorstep. Consumers are preferring this option to personally visiting medical stores and buying products. This also makes it all the more convenient and efficient for those having recurring orders.
To leverage the best out of this changing behavior, healthcare companies are adopting business models that offer ease-of-buying, faster delivery and simplified healthcare experiences.

Care Platforms
Following in close to the online shopping are the care platforms, care provision is foraying into the e-commerce space too. A form of e-commerce healthcare being pioneered by many healthcare providers is telemedicine. While business models may differ provider to provider, the underlying concept of telemedicine remains the same: remote consultation. Doctors advise or diagnose via digital channels such as live chat or messaging, thus eliminating the need for an in-person consultation where possible. 

Enhancing Patient Experience
The integration of telemedicine with digital commerce is enhancing the patient experience considerably. Such platforms can enable customers to interact with doctors, get diagnosed and order the required medicines, all from the comfort of their home. Although in-person examinations will still be needed where necessary, this process helps people receive advise online and buy medicines from the same platform, thus making it very convenient and efficient. Healthcare providers are hence leveraging the increasing convenience of digital commerce to enhance the patient experience and make healthcare more accessible.     

Digital Presence:
In the growing digital landscape because of the increased accessibility to medical products and care online to consumers, healthcare providers are making increasing efforts into maintaining their online presence, healthcare professionals are paying more attention to securing good reviews and trust with patients by building an improved culture of care. Online presence across websites, reviewing platforms and social media platforms are being tended to more than before in order to connect with the patients.  

Intelligibility: 
The provision of websites to potential patients is also important for healthcare professionals. One of the most important facets of the approach of the website is mobile architecture and the friendliness of the application.
In 2018, the internet user used a smartphones or handheld tablets and accounted for 52 percent of worldwide web traffic. Mobile network traffic, sadly, is a frequently undervalued or overlooked component of web design.
Statistics reveal, that 40% of consumers go to a competitor after bad mobile experience, while 84% report having difficulty accessing the websites on mobile devices. Healthcare companies have enormous ability to retain or lose clients depending purely on the content of their web pages. The doctors, for instance, can ensure that their pages have a fast load time on the internet, are pleasing to the eye (for example that they are not filled with photos or phrases but not too sparse either), and provide simple access and menus. Moreover, the position is essential for the doctor and his dedication to and specialties of patient care must be properly represented. 

Simplified Buying
Digital commerce is providing opportunities for medical care providers to procure medical equipment and supplies more easily and effectively. With medical device manufacturers moving online to drive direct orders, these transactions are getting more streamlined. There are a number of challenges posed by this, including regulatory compliance, timely deliveries, complexities with returns etc. However, with some effort these can be overcome to ultimately streamlining supply processes there by helping healthcare providers to  focus on giving patients better quality of care.     

Adoption of Digital Commerce in Pharma Industry:  
In many respects, the operations of the pharmaceutical industry remain in the early stages of the technological revolution, which is only shown in terms of their progressive adoption of digital health and digital therapy. While several businesses are aiming to establish and commercially introduce the first phase of digital pharmaceutical therapies, several new alliances with traditional medicine services are being formed on a daily basis by more and more companies. 
On the other hand, several pharmacies, practitioners and other players remain reluctant to adopt such methods in practice due to the wide variety of choices and the surge in the digital products available  
It is no surprise that the recent months have seen a different side: organizations have taken steps to validate and support certain digital health products, paving the way for reimbursement and general adoption, between the pharmaceutical and payer. 
The prominent PBMs will indeed be recommending the digital health platform formulary later this year, which will be used by their clients to demonstrate the efficiency of digital health tools. For this consequence, clinicians, pharmacists and other professionals may assess a digital health device or technological method to evaluate the clinical outcomes, therapeutic value, Quality of operation, protection, privacy, and cost effectiveness of the drug. 

With increased life expectancy coupled with the demand for quality healthcare services and products, the healthcare sector is booming. Traditional processes within the healthcare industry are being disrupted with the advent of digital commerce, and healthcare providers must understand the implications of this shift in order to drive innovation and better patient care.